PTS is with you every step of the way.
When you decide to invest in a telecommunications solution from PTS
we do many things to ensure the smoothest installation of your system.
STEP 1
Thorough Preparation
On-site walkthrough and survey
Comprehensive customer database collection
Coordinate with local telephone carrier
Coordinate with long distance carrier
Pre-installation programming
STEP 2
Flawless Implementation
Verify orders from local telephone carrier
Pre-installation system testing
Post-installation system testing
Client sign-off and final payment
STEP 3
Superior Training
The next important step is getting you comfortable with the system. At PTS we pride ourselves in providing superior training to our customers. The system and its features are described in detail to every end-user and any questions are answered.
More questions usually come up after the initial training has occurred so follow up training is available and encouraged by PTS. In addition to on-site training and technical help PTS also offers help to customers over the phone.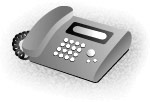 Phone Solutions
Today's business telephone systems offer a wide variety of extensible technology options and add-ons to support your business communication needs. The sheer number of options and features can make choosing the right system a challenge.
PTS specializes in developing custom solutions that are cost effective, scalable and supportable for your companies future growth.
PBX & Key Systems
We offer PBX and Key systems to support companies with 10 to 5,000 users. These systems will accommodate any type of business. The important aspect is being able to design a system for your business.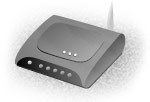 Network & Internet Solutions
We understand how frustrating it is to have a network that just isn't good enough.
Let us design a solution for you.
Wireless
Wireless connectivity gives your employees instant access to your LAN or the internet without being constrained by wires. Let PTS design and implement a solution to allow the freedom to be in constant contact at their desk or anywhere in your facility. Wireless technologies can be used to create cost effective connections within your building or across your campus. PTS will evaluate your needs and facilities and design the most cost effective solution using a wide range of equipment providers.
Cable
PTS will design and install a wired network using the latest technology available today. We will install cable for your telephony needs and data cable for either Cat5e or Cat6 depending on your requirements. Our Certified Technicians enable us to offer a 10 year warranty on all parts and labor providing you with the assurance that your cable network will perform for the next decade. We also provide coax cable installation for security systems or satellite television.
LAN/WAN Internet
PTS can design and install a state of the art LAN for your office or a WAN to connect all of your offices into one seamless network. We can also incorporate Internet connectivity to provide all of your employees the access to the information super highway.